Workplace Skin Cancer Checks
Did you know that two out of three people in Australia will be diagnosed with skin cancer in their lifetime?
At RediMed, we operate specialised workplace skin cancer services under our Mole Patrol brand with one mission – to save lives by making skin cancer-related healthcare more affordable and accessible to everyone.
Skin cancer checks and screening are essential components of any employee health and wellbeing programs, whether your employees work indoors or outdoors.
With our clinics throughout Perth Metro and our mobile skin cancer clinic, that can service WA metro and regional workplaces, we can customise our comprehensive skin check and skin cancer detection services to align with your business needs, budget, and schedule.
Be proactive in maintaining the health and wellbeing of your employees and discuss hosting a mobile skin cancer clinic with us today. It's a critical part of your employee wellbeing program and OH&S policies and procedures.
Early detection is the best prevention!
Onsite workplace and individual skin cancer checks are available now.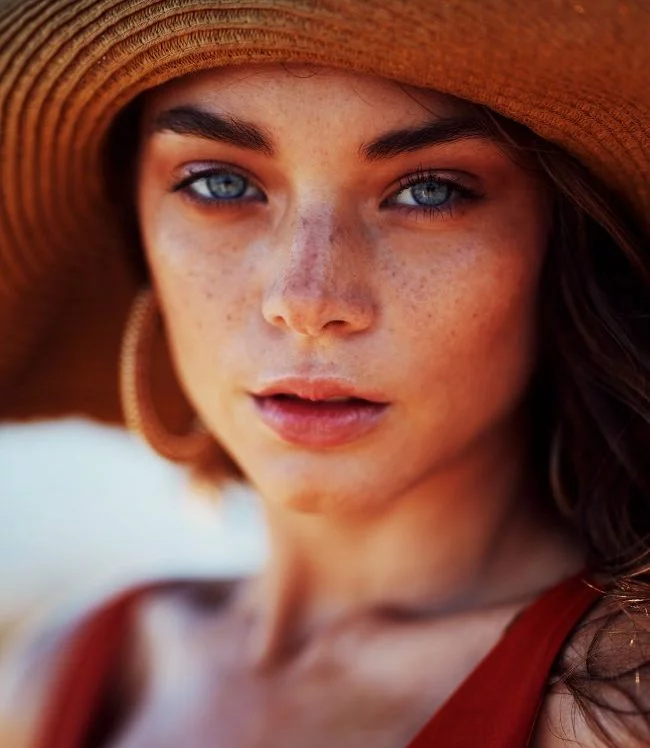 Skin Cancer Checks Save Lives
Skin cancer is one of the most common forms of cancer in Australia, with over 16,000 people diagnosed with melanoma each year and more than 1,315 are expected to die from advanced melanoma.  
Regular skin checks are an important way to detect skin cancer early and prevent it from spreading. 
At RediMed, we offer comprehensive skin cancer monitoring services to employers for inclusion in their wellbeing programs and for individual patients upon request.
Our skin checks involve an extensive examination using a Dermatoscope, a specialised tool that allows us to examine the skin in detail. Images of moles are captured and securely saved against your patient file for future comparison so we can monitor any changes over time.
Our skin cancer checks are performed by our team of specialist medical practitioners who are certified in skin cancer medicine and skin cancer surgery.  
We can identify any suspect mole or skin lesions and assist with any further testing, treatment, and medical care. Our mobile skin cancer clinic makes onsite workplace skin checks convenient, efficient and seamless, without major staff disruption.
Skin Cancer Clinic Services
It's our mission to save lives by making skin cancer-related health care affordable and accessible to everyone.
Mole Patrol (part of RediMed) is a passionate supporter of ADF Veterans and their Families. As a part of our continued support, we will bulk bill all skin checks for ADF Veterans and their Families.
We offer a mobile onsite screening service for your employees. We can visit your premises or worksite with our team of highly skilled skin specialists and screen your workforce for skin cancers. 
What People Say About Our Services ?
Australia's high rates of melanoma skin cancer can be attributed to a combination of our climate, which exposes us to intense UV radiation, and our outdoor lifestyle that encourages prolonged sun exposure.  
This is why Australia consistently rank at the top of the list for the highest rates of melanoma skin cancer worldwide. 
Routine check-ups at skin check clinic with dermatologists are essential for identifying any suspicious moles or skin abnormalities. Early intervention through timely diagnosis and appropriate medical interventions, such as surgical excision or targeted therapies, can significantly increase the likelihood of favourable outcomes. 
The team at RediMed are experienced and well-equipped to carry out skin cancer examinations and to address any subsequent abnormalities that may be discovered. 
If you are a workplace, simply contact us for a tailored quote. For individuals, head across to our Mole Patrol website or click the Book Now button below.
So what are you waiting for? If you have any areas of concern, don't wait, book a skin check today.
Our expert practitioners perform thorough examinations, checking for any abnormalities, unusual moles, or lesions.
Wondering about the frequency of skin checks, what to expect during an appointment, or the signs of skin cancer? Explore our comprehensive FAQs to gain insights into these questions and more.
How do I cancel / reschedule my appointment?
If you need to change your appointment, please email reception@molepatrol.com.au and our team will be able to support you with a new booking.
What should I wear?
We recommend for full body skin checks to remove all clothing except for underwear, but it's completely up to you and what you feel most comfortable with.
There will be towels provided by Mole Patrol on the day to cover up with.
What happens if the doctor finds something suspicious?
Our practioner can do a biopsy in clinic at the time of your skin check if one is required. Using local anaesthetic and a small 2mm punch biopsy, we can take a small sample and send this off to the lab. Within 2 weeks one of our staff will contact you with the results.
Will it be a male or female doctor?
Whether it's a female or male practitioner, a female assistant will be present in the rooms at all times taking consult notes and assisting.
Please note that we have a female doctor working from our Nedands clinic.
If you would like to receive a free quote for your Workplace Skin Checks, please complete the enquiry form below.