The Importance of Hand Care
RediMed understands the sheer complexity of the human hand from the inside out, so our Hand and Upper Limb Unit includes highly skilled occupational therapists who possess specialised knowledge and expertise in the field of hand and upper limb therapy.  
Our therapists collaborate closely with leading hand, plastic, and orthopaedic surgeons in Western Australia, as well as with your personal general practitioner or insurer, to deliver exceptional medical care and treatment to our patients and clients.  
Our commitment to excellence is unwavering and we provide the highest standards of care and achieving the best possible outcomes for all our patients.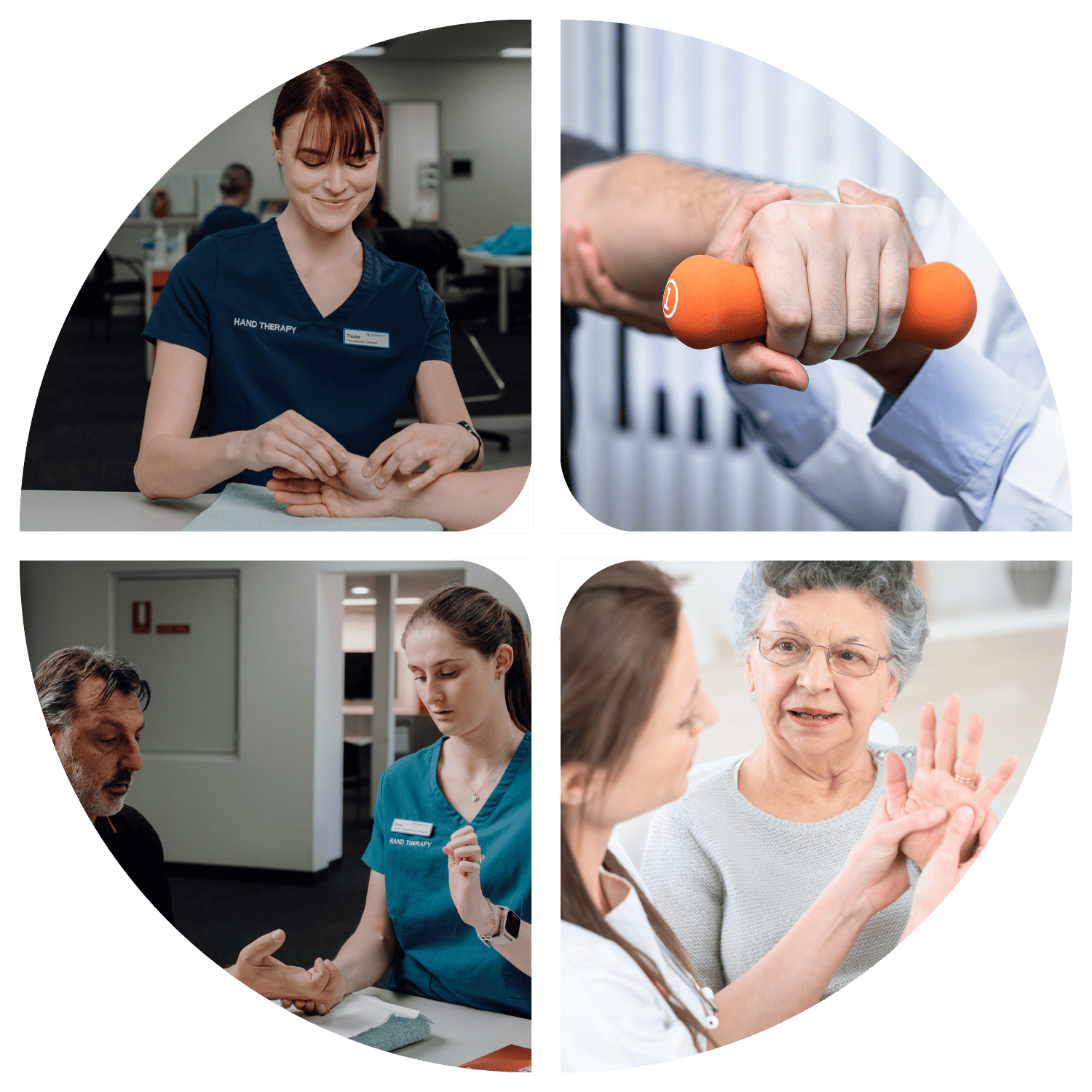 At our facility, we take pride in delivering optimal care and individualised rehabilitation programs to address a diverse range of injuries and conditions, including: 
Closed trauma management for fractures and ligamentous injury

 

Post-surgical rehabilitation

 

Conservative treatment for chronic and acute soft-tissue injury such as tennis elbow, carpal tunnel, and de Quervain's tenosynovitis

 

Management of degenerative conditions such as osteoarthritis and rheumatoid arthritis.

 

Our commitment to utilising the latest evidence-based practice enables us to assess, diagnose, and treat hand and upper limb injuries with the highest level of precision and accuracy.


Our team of experts works collaboratively with patients and healthcare providers to develop comprehensive and personalised treatment plans that help achieve optimal outcomes.
The Highest Standard of Aftercare
Our team is committed to maintaining the highest standards of professional development to ensure that our patients receive the best possible care during their recovery process.  
We employ a range of advanced techniques, including custom static and dynamic thermoplastic splints, as well as range of motion, strengthening, and scar management techniques, to deliver optimal outcomes. 
Early Intervention for Workplace Injuries
Implementing an early intervention injury management program for your workplace offers many benefits. It helps reduce costs by enabling quicker return to work, prevents injuries from becoming chronic and decreases expenses related to lost productivity and replacement labour. 
It improves employee health and well-being, fosters a culture of safety, increases productivity by minimising work absences and enhances the company's reputation as a workplace that treats employees well.
Accept a Wide Range of Referrals
We are pleased to accommodate referrals from worker's compensation, motor vehicle accident claimants, Department of Veteran Affairs, and Medicare Enhanced Primary Care, as part of our commitment to providing comprehensive and holistic care.  
While we also welcome private patients without a referral, we prefer to receive a referral from the patient's treating medical practitioner, physiotherapist, or other allied health practitioner.
Multidisciplinary Team Approach
Co-treating within an allied health team is integral to optimising patient outcomes. Our staff encompass a range of medical professionals including surgeons, general practitioners, hand therapists, physiotherapists, nurses and exercise physiologists.  
By combining their expertise and collaborating closely, we strive to deliver comprehensive care that addresses the needs of our patients, aiming to achieve the best results for their well-being.