Employee Health Monitoring and Services
Enable Your Employees to Succeed
It's important to monitor the health and safety of employees to prevent workplace injuries and illnesses.
Employers have a duty of care to their employees, and proactive measures can be taken to identify potential health risks and prevent them from escalating.
RediMed offers a suite of services that enable employers to monitor their workforce's health and safety outcomes proactively.
By implementing these services, employers can identify and manage potential health risks and prevent them from impacting employee wellbeing and business operations.
This proactive approach can also contribute to a safer, more productive, and more engaged workforce.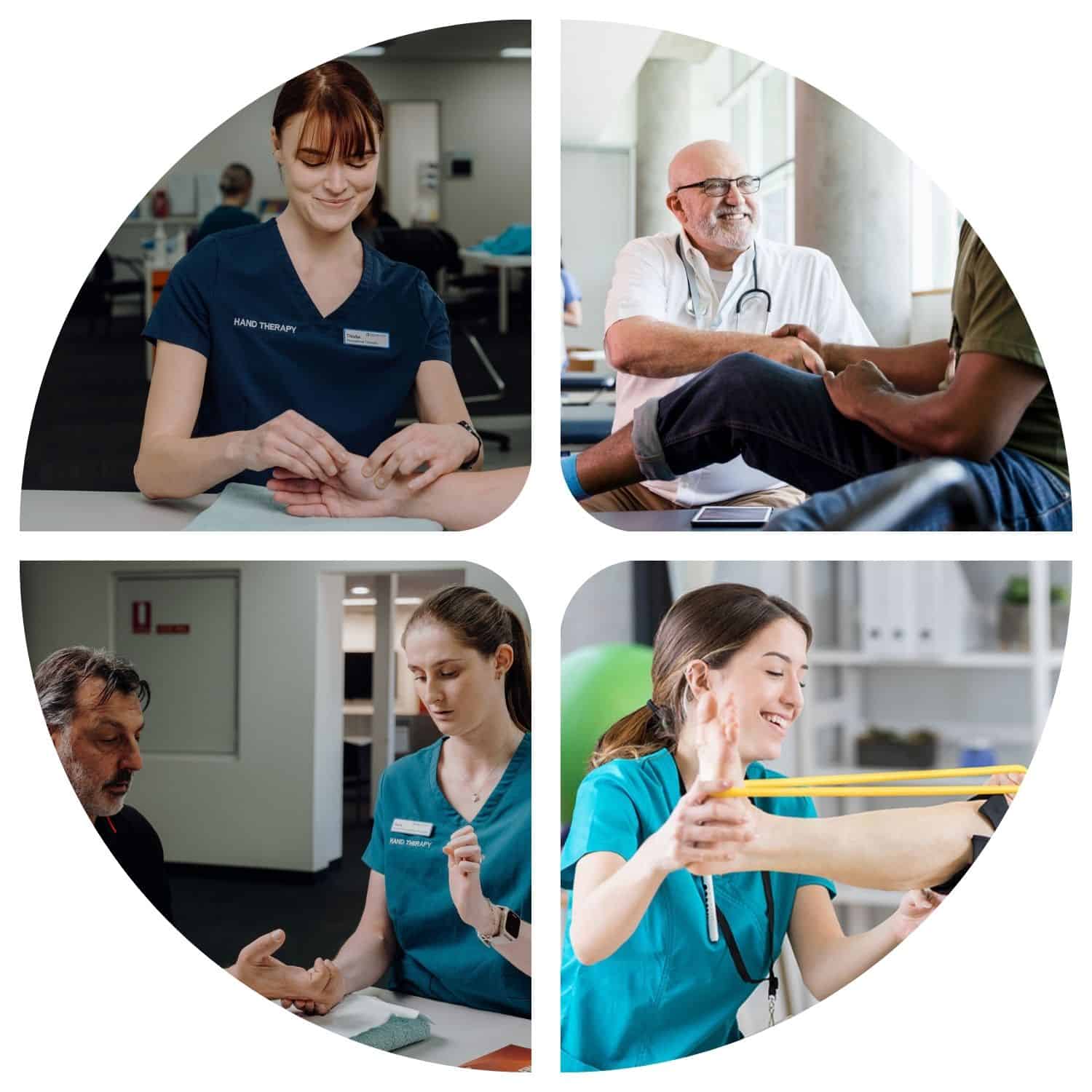 Health Checks & Physical Capacity Assessments
RediMed's health checks and physical capacity assessments aim to screen for common health issues prevalent in today's society, such as obesity, diabetes, hypertension, and physical inactivity.
The objective is to provide early detection and awareness of potential health concerns and offer prevention and intervention strategies to assist patients in improving their health and wellbeing.
RediMed's 3-tiered approach:
General health check (recommended for under 30s)
Comprehensive health check (recommended for 30 – 50s)
Executive health check (recommended for Over 50s)
After completing a health and wellness check with RediMed, patients receive a health status report that outlines any areas of concern and recommended interventions.
During these consultations, patients' health concerns are discussed and addressed using evidence-based exercise and lifestyle interventions, nutritional advice, and healthy lifestyle tips.
Fitness for Work Assessment
At RediMed, we offer comprehensive fitness-for-work assessments that help employers assess their employees' ability to perform their job duties safely and return to work after an injury or illness.
Our assessments include a thorough consultation with a medical practitioner or occupational physician, and a physical assessment may be conducted to aid doctors in evaluating an employee's functional capacity for their role.
Our assessments are designed to provide employers with recommendations that help determine their employees' functional capacity for work, and ensure a safe and effective return to work process.
RediMed offers comprehensive ergonomic assessments to prevent workplace injuries that may occur immediately or progress over time.
Our world-class medical and allied health team conducts detailed assessments of employees' workstations and provides a detailed report.
Our team will assess your employee workstations in detail, by analysing the following:
Posture
Desk and chair setup, keyboard, computer placement and height
Placement of phones and other frequently used items
Use of foot rest
Environmental factors (lighting, noise etc.)
Based on the assessment, we provide on-the-spot recommendations and alterations to workstations and equipment, as well as recommendations for workstation setup and other useful preventative measures such as stretching.
Our ergonomic reports and recommendations are tailored to meet the needs of individual employees and organisations.
Rehabilitation and Allied Health
RediMed's comprehensive rehabilitation and allied health solutions are designed to provide patients with access to a full range of services to help them recover from injuries and return to work and normal life as quickly as possible.
Our team of dedicated specialists, doctors, and allied health professionals work together to ensure that the highest standard of patient care is provided throughout the entire rehabilitation process, from diagnosis to treatment and recovery.
We understand that every injury is unique, which is why we offer tailored solutions to meet the individual needs of each patient.
Our team uses evidence-based practices and the latest technology to provide the most effective rehabilitation and allied health services possible.
Whether a patient is recovering from a workplace injury, a sports-related injury or a surgery, our team is here to support them every step of the way.
We also offer a range of programs and services to help prevent injuries from occurring in the first place, such as ergonomic assessments and pre-employment medical assessments.
By taking a proactive approach to injury prevention and rehabilitation, we can help businesses reduce the cost and impact of workplace injuries on their employees and their bottom line.