At RediMed, our physiotherapists can both advise and directly assist patients on their recovery journey with their years of experience in helping restore quality of life.  
We provide our patients with various techniques to treat and rehabilitate the patient's physical impairments or injuries. These techniques may include exercise rehabilitation, including injury specific exercise programs, pre and post-surgical rehabilitation, gait re-training, hydrotherapy and gym-based exercise programs. 
Patients will then leave with customised recovery plans that are tailored to their individual needs and goals. 
Our physiotherapists collaborate with orthopaedic surgeons, occupational physicians and general practitioners, to deliver superior medical care.  
Through this collaborative approach, we can offer a comprehensive range of treatments and services that can help our patients achieve optimal recovery outcomes.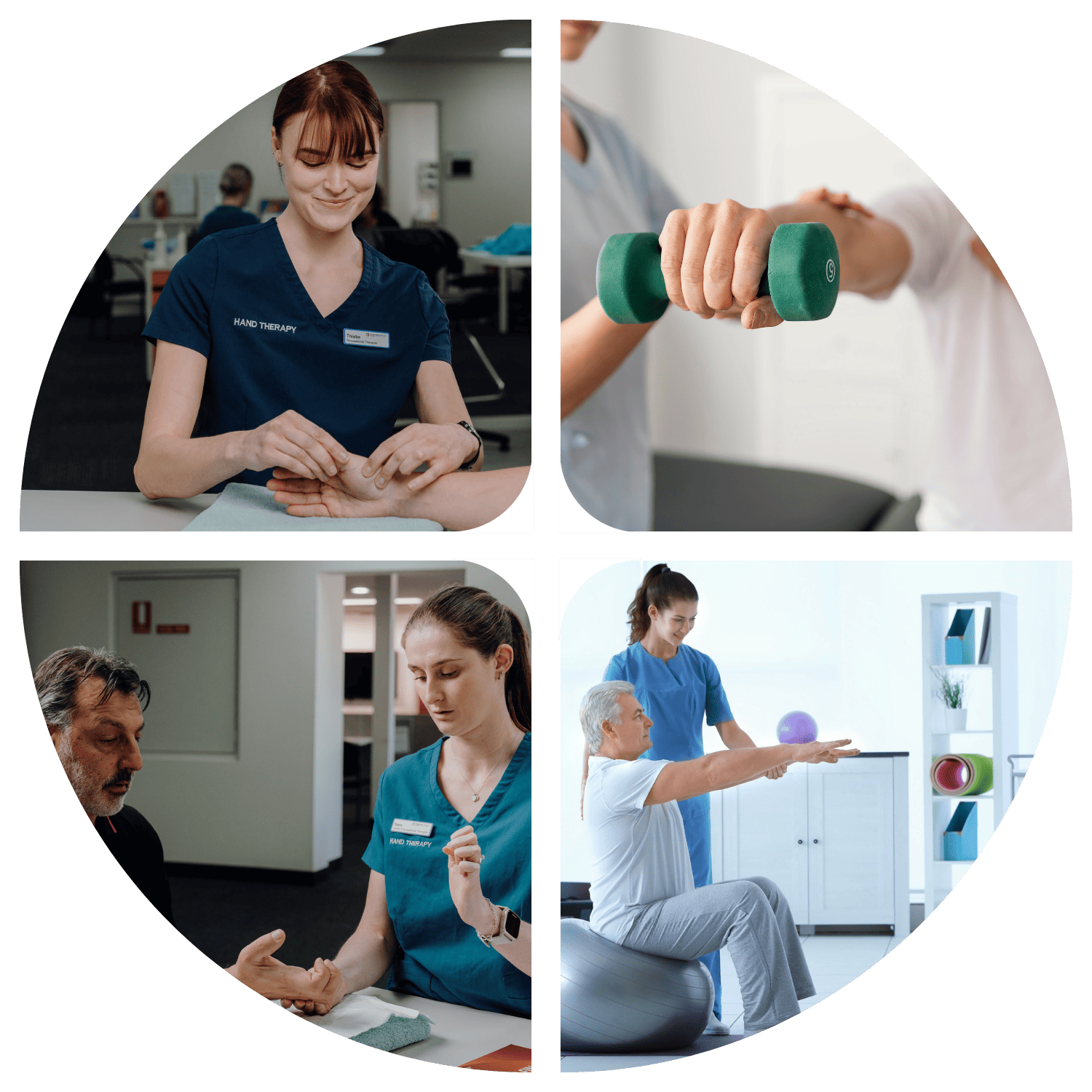 Assessment, Diagnosis and Education
Our healthcare professionals will assess and diagnose the patient's condition to determine the best course of treatment. 
We prioritise educating our patients about how to manage their condition, prevent further injury and maintain good health.
Our team will work with patients to identify their goals and develop a customised treatment plan that addresses their specific needs for comprehensive healing long after discharge. 
We also identify injury risk factors to help prevent future injuries. 
Program Coordination and Activity Modification
RediMed coordinates with our patients' workplaces to ensure that their rehabilitation programs align with their job duties and work environment. 
We can modify activities to ensure that patients can safely return to work while continuing to recover.
Our healthcare professionals provide various manual therapies to alleviate pain, reduce inflammation, improve mobility, and promote healing
This includes techniques such as joint mobilisation and manipulation, soft tissue massage, neural mobilisation, dry needling/acupuncture, and sports and kinesiology taping.
We develop customised exercise programs that are specific to each patient's injury or condition. 
This can include exercises to improve strength, flexibility, balance, and coordination. 
We also offer specialised exercise programs such as pre- and post-surgical rehabilitation, gait re-training, hydrotherapy, and gym-based exercise programs.
Implementing an early intervention injury management program for your workplace offers many benefits. It helps reduce costs by enabling quicker return to work, prevents injuries from becoming chronic and decreases expenses related to lost productivity and replacement labour. 
It improves employee health and well-being, fosters a culture of safety, increases productivity by minimising work absences and enhances the company's reputation as a workplace that treats employees well.
Multidisciplinary Team Approach
Co-treating within an allied health team is integral to optimising patient outcomes. Our staff encompass a range of medical professionals including surgeons, general practitioners, hand therapists, physiotherapists, nurses and exercise physiologists.  
By combining their expertise and collaborating closely, we strive to deliver comprehensive care that addresses the needs of our patients, aiming to achieve the best results for their well-being. 
We Accept a Wide Range of Referrals
We are pleased to accommodate referrals from worker's compensation, motor vehicle accident claimants, Department of Veteran Affairs, and Medicare Enhanced Primary Care, as part of our commitment to providing comprehensive and holistic care.  
While we also welcome private patients without a referral, we prefer to receive a referral from the patient's treating medical practitioner, or other allied health practitioner.